Are Gun Rights Human Rights
With the prevalence of gun violence in the modern world, many organizations and activists are stepping up to highlight this crucial human rights issue. Gun violence is not just about tragedies like mass shootings or gun-related suicide; it can also manifest in the form of domestic violence, street violence, and police brutality.
The issue of gun violence is complex and multifaceted. It involves policy decisions, societal attitudes, and individual actions. However, at its core, gun violence is a violation of human rights. It deprives individuals of their right to life, safety, and security.
It impedes their ability to participate fully in society and pursue their goals and aspirations. One of the key aspects of addressing gun violence is understanding its root causes. Research has shown that the availability of firearms is a significant factor in the incidence of gun violence. Countries with stricter gun control laws tend to have lower rates of gun violence.
In contrast, countries with less stringent laws that allow for easy access to firearms tend to have higher rates of gun violence. Another contributing factor to gun violence is the prevalence of toxic masculinity in society. Men are overwhelmingly the perpetrators of gun violence, and much of that violence is related to their desire to exert control and dominance over others.
Addressing toxic masculinity through education, advocacy, and changes to societal attitudes can help to reduce the incidence of gun violence. The impact of gun violence extends far beyond the individual victims and their families. It also has broader social and economic consequences. Gun violence can lead to increased healthcare costs, lost productivity, and decreased economic growth. It can also create a climate of fear and distrust, undermining social cohesion and community well-being. One way to address the issue of gun violence is through policy and legislative change.
This can take the form of stricter gun control laws, such as background checks for all gun purchases, limits on the number of firearms an individual can own, and bans on certain types of weapons. It can also involve addressing the root causes of gun violence, such as toxic masculinity and social inequality. However, addressing gun violence also requires individual action. We can all take steps to reduce the incidence of gun violence in our communities. This may involve advocating for policy change, supporting organizations that work to prevent gun violence, or simply being more aware of the signs of potential violence and intervening when necessary.
In conclusion, gun violence is a human rights issue that requires urgent attention and action. By working together, we can create safer, more peaceful communities for everyone. Whether through policy change or individual action, we all have a role to play in preventing gun violence and promoting human rights. Together, we can make a difference.
If you are searching about Gun Rights And Mental Health Restrictions: A Slippery Slope you've came to the right place. We have 5 Pics about Gun Rights And Mental Health Restrictions: A Slippery Slope like Gun Rights are Human Rights » Gen Z Conservative, Gun violence is a human rights issue | Campaigns | 22 Mar 2018 and also Gun Rights are Human Rights » Gen Z Conservative. Here you go:
Gun Rights And Mental Health Restrictions: A Slippery Slope
www.activistpost.com
gun rights mental health carry oklahoma restrictions illinois guns coming concealed right county slope slippery brandon smith permit
Why Gun Violence Is A Human Rights Crisis
staging.blog.amnestyusa.org
amnestyusa gunviolence entitled regardless nationality freedoms
Gun Rights Are Human Rights » Gen Z Conservative
genzconservative.com
rights gun human politics
Gun Violence Is A Human Rights Issue | Campaigns | 22 Mar 2018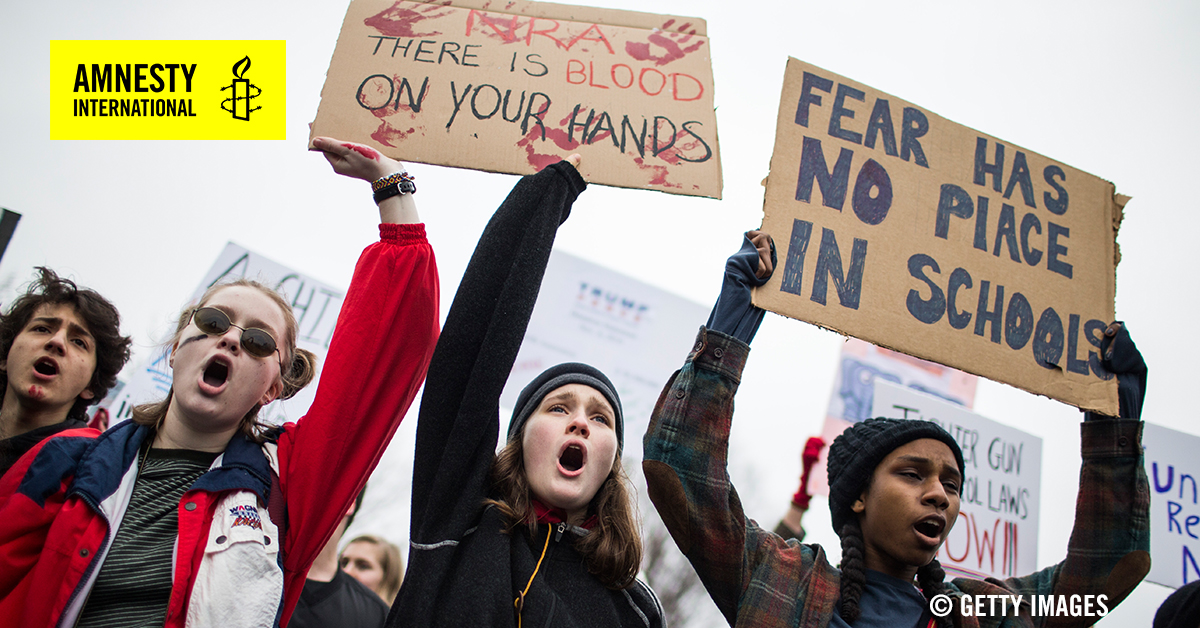 www.amnesty.org.uk
violence rights gun human issue amnesty
Gun Rights Are Human Rights : VoluntaristMemes
www.reddit.com
Why gun violence is a human rights crisis. Violence rights gun human issue amnesty. Gun violence is a human rights issue